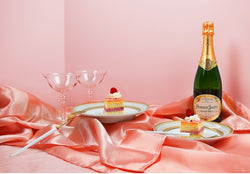 New Year, New Beginnings
2021 
THIS YEAR, LET LOVE IN.
Set the tone of the new year by celebrating love with someone you care about. Hestia Harlow is now offering 2 person table settings just in time to create a special night in with your loved one.
Stay Tuned! 
We're rolling out more Valentine's Day exclusives, coming soon.
Host like a champion! 
GREAT IDEAS FOR A SUPERBOWL GATHERING
Bring up your cocktail game with a lime scored as a football!
Beverage Stations 
Book a beverage station rental to really get the party going.  Effortlessly entertain without the hassle of purchasing and storing!
Cocktail Kits

Don't sweat the small stuff! Try cocktails made easy with
Infused Ice Cubes.
← Older Post Newer Post →