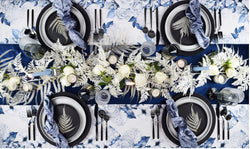 Fan Favorites and Team Treasures
Sun's Shortest Path 
OUR MOST LOVED COLLECTION! 
This Winter Solstice-inspired collection looks stylish any time of year.
Wild Child
OUR FIRST COLLECTION!
The collection that started it all in 2020!
Adoro Amalfi
A TEAM TREASURE.
A favorite among Team HH, this look is perfect for any occasion big or small.
Citrus Press
OUR MOST SUMMERY COLLECTION.
The perfect zesty punch for your summer table.