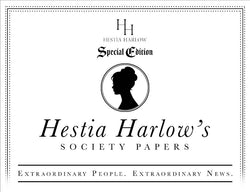 Throw a Bridgerton-Themed Dinner Party!
Dear reader,
If you're like us then you may have binged the Netflix series, Bridgerton, and became enthralled with the Regency Era. If you long to dine like lords and ladies, make haste and read on to learn how!
A regal party 
BRIDGERTON STYLE.
Did you know? 
The historical and political definition of the Regency is the period from 1811 to 1820 when George, Prince of Wales, governed the country as 'Regent', or was appointed to administer the country, while his father, George III, was unfit to govern.

During his time as Regent, George actively encouraged and acted as patron for many of the new movements in painting, sculpture, decoration, literature, music, technology and science.*

This time period was seen as a rediscovery of the arts and thus influenced fashion, architecture, and even social & economical structures.
Grand. Gilded. Opulence. 
Create an opulent atmosphere for your guests with crystal glassware, gilded plates, and glittering candelabras fit for Hastings House.
HH HELPFUL HINT
Display fresh fruit as a centerpiece! Having fresh produce readily available during the early 1800s was a sign of wealth, status, and abundance.
Add a linen! 
KEEP IT SIMPLE.
Our top choice to pair with your Bridgerton table is this stunning natural fiber linen tablecloth. 
HH HELPFUL HINT
In 1813, fabrics were all made from natural fibers! Consider using linen, cotton, twill, or silk for your tablecloths and napkins.
Fill the plate! 
WITH 'GARDEN' FRESH FOODS.
During the Regency Era, cooks would only use ingredients fresh from the garden or market. Everything was made from scratch – but we won't tell if you utilize a frozen veggie or two. Your secret is safe with us and Lady Whistledown…
A tasty recipe
FIT FOR A DUCHESS!
What could be a better fit for your
Bridgerton dinner party than a Duchess Potato?
Learn how to make the most elegant potato your guests will ever eat!
← Older Post Newer Post →