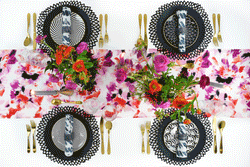 Think Pink!
Support the Women in your life this Breast Cancer Awareness Month!
This month we are supporting our mothers, sisters, daughters, and friends who have battled breast cancer. Book any of our pink collections above and we will donate 20% of proceeds to National Breast Cancer Foundation, Inc..
The event date can be chosen at any time but purchase date must be within October.

Join us in supporting this great organization!
HH Flowers by H.Bloom 
SEND FLOWERS AND 20% OF YOUR PURCHASE WILL BE DONATED.
Purchase any pink floral from H. Bloom through the month of October and Hestia Harlow will donate 20% of the proceeds to
National Breast Cancer Foundation Inc.
Coming soon...
GOOD CHEESE COMES TO THOSE TO WAIT
Starting next week you can purchase DIY charcuterie board kits through Hestia Harlow! Make your next gathering one to remember with a plate overflowing with a delectable mix of cheese, meat, and fresh fruit. 
Don't Worry – Brie happy! 
← Older Post Newer Post →