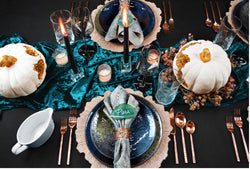 An Effortless Thanksgiving
Introducing... 
CATERING WITH OCCASIONS
We are thrilled to announce our newest partnership with Occasions Caterers!  Make your Thanksgiving effortless this year with our rental table settings and a curated meal kit from Occasions.
You deserve to be a guest at your own Thanksgiving!

This Thanksgiving meal kit includes a fully cooked 16-lb. Heritage Turkey, as well as, a selection of delicious traditional sides, all delivered safely to your doorstep and simply ready to re-heat.  
The last day to order for Thanksgiving delivery is November 18th.  
Order yours today!
 
Are you looking for 'Just the Sides'? Or maybe you need some ready-to-eat appetizers for your guests to enjoy before the main event?
Either way, we've got you covered!
Occasions Catering only available in the Greater Washington D.C. Metro Area
A Cut Above
SNAG IT WHILE YOU CAN
A Cut Above is our only Thanksgiving hosting left in stock! Book today for a dramatic take on your turkey day table.
← Older Post Newer Post →